Articles
To register an account you need to go to https://scalpex.com/signup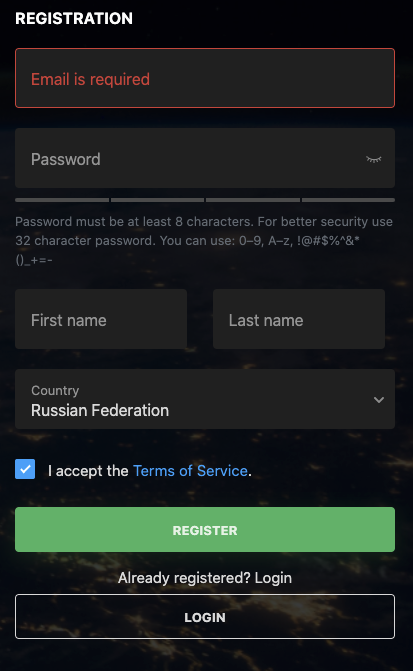 On the next step you need to input the required information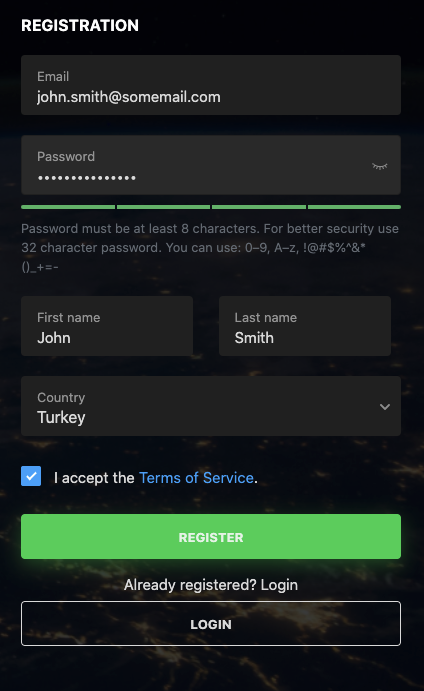 Next, you will have to check your email and click the link to confirm the registration.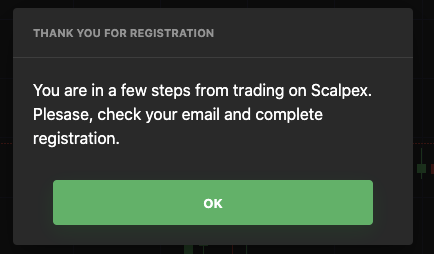 Until the Registration is confirmed you will be able to see the Trading interfaces without possible interaction with it. No Deposit or Order are available without registration confirmation.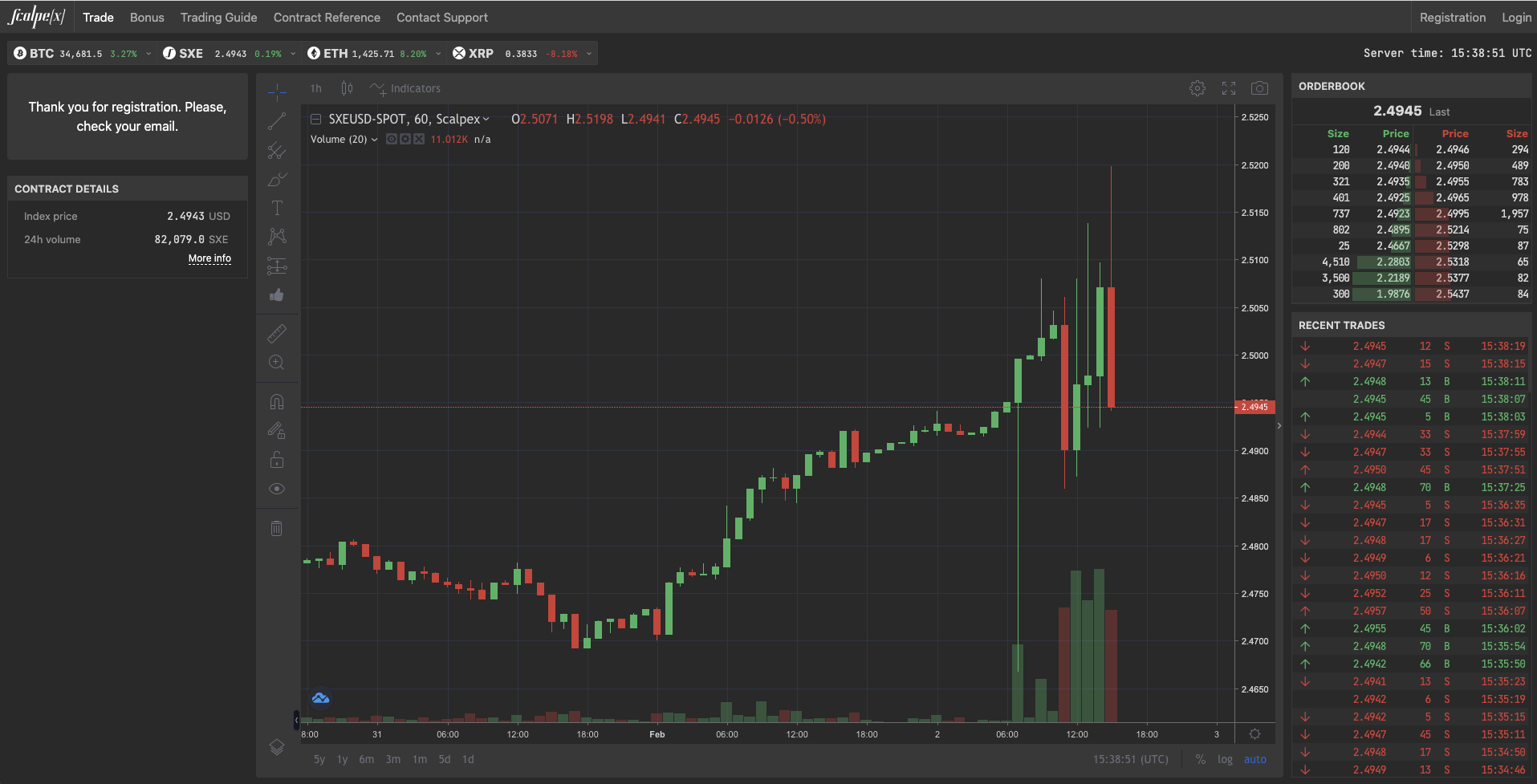 If you haven't received the Confirmation letter into your email, first check the Spam folder. If it is not there get in contact with our Support (support@scalpex.com).